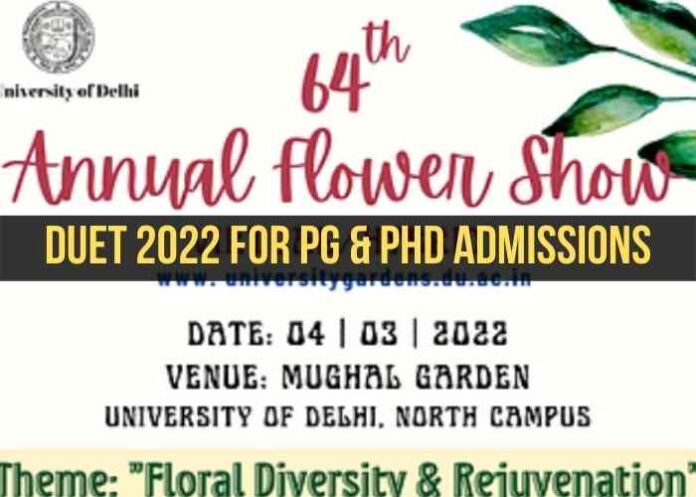 Delhi University announced the annual 64th flower show from 3rd March 2022 for the general public at Mughal Gardens, Delhi University North Campus. 
Annual DU flower show is very popular among the local public in North Campus. However, many enthusiasts often visit the show from around India and even participate in the show itself. 
However, participants' entries have already been closed on 22nd February 2022. 
Moreover, virtual videography and photography competition is also open for all Delhi University colleges, centers and institutes. 
The start date for submission for both competitions are – 1st March 2022, and the last date to submission is – 4th March 2022, 11 am. 
Refer to following link for more details on Photography competition here – https://873f52fc-4f4a-48e4-8826-3352035b52c9.filesusr.com/ugd/85b027_b513afef42df42f99073c631e768a9dc.pdf
For videography competition visit this link – https://873f52fc-4f4a-48e4-8826-3352035b52c9.filesusr.com/ugd/85b027_b39963c2863c495fb064c076a8941c35.pdf
The official Delhi University annual 64th flower show website is – https://dugardens.wixsite.com/universitygardens